RELEASE OF NEW ALBUM
DISSOLVING IMAGES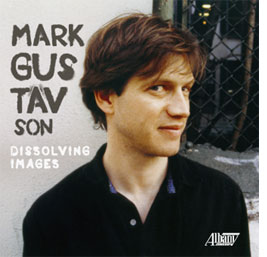 Mark Gustavson's new album released worldwide on Albany Records, CD (TROY1424) and digital download. The new album contains chamber music from 1986 to 1999 including Dissolving Images performed by Lisa Moore; Jag performed by Either/Or; Quintet performed by Contempo; Trickster performed by Ed Gilmore and A Fool's Journey performed by Parnassus.
Read Frank Oteri's review of "Dissolving Images" in NewMusicBox.
You can also purchase "Dissolving Images" at:

iTunes

Amazon
Tweet
SINGLE EP
Chiftetelli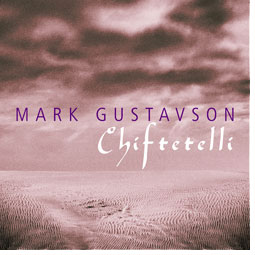 Chiftetelli
for clarinet, two violins, viola and cello features melodic clarinet lines influenced by the Middle Eastern zummara's (the clarinet's ancient ancestor) ornamented style of playing. The pizzicato cello parts were inspired by the dombek, a traditional Middle eastern drum. The dombek produces two basic sounds: a low resonant thump and a higher, brighter sound when the edge of the drumhead is sharply rapped with the fingers. Together the lyrical clarinet lines and colorful string writing creates what Ted Shen of the Chicago Tribune described as, "...an adroitly constructed compendium of tantalizing rhythmic variations."
You can also purchase Chiftetelli at:

iTunes

Amazon
or any of your favorite music download sites.
Performers
Edward Gilmore, clarinet
Susan Polifrone & Theresa Fream, violins
Keith Conant, viola
Kim Scholes, cello
Notes (pdf) for the recording are available here.
COMING SOON
YOGA MUSIC:
Air
From my blog:
"If you have a yoga practice and you are a musician or have a sensitivity to sound and music, you may find the somewhat random collections of mismatched music and sounds during a class to be irksome. Perhaps, too, you have experienced instructors who structure (intentionally or unintentionally) the energy of a class in such a way as to resemble an asymmetrical arch or reminiscent of a musical form whose peak occurs at about 70% through. With these observations in mind, I decided to compose a sixty-minute piece of music for a yoga practice..."
Tweet

For sheet music, contact:
7030 80th Street
Glendale, NY 11385-7735
(718) 416-7800
or purchase online at
Edition-Peters.com
C. F. Peters Corp. Rental Library,
New York:
email:
RENTALS@CFPETERS-NY.COM
Fax: +1 (718) 416-7823
Tel: +1 (718) 416-7821/26