The American composer Mark Gustavson was born in Brooklyn, NY in 1959 and grew up in the Chicago suburbs Skokie and Arlington Heights. He began studying clarinet at eight and composing when he was sixteen. In high school he began to play saxophone in jazz band and studied at the
Music Institute of Chicago
. He later went on to study clarinet and composition at
Northern Illinois University
,
University of Illinois
,
Columbia University
and
Conservatory of Amsterdam.
Recently Gustavson has focused on electroacoustic works with and without performers. His latest work, a work-in-progress, is the twenty-minute In-between for solo improvisation and fixed media using MaxMSP. However, prior to his return to electronic music, Gustavson composed two large vocal works, The Fisherman Songs, Lament (a work-in-progress monodrama) and a piece for mixed chamber ensemble titled Turning, commissioned by Stony Brook University for their Premieres Concert. Turning is a cyclical piece comprised of four reoccurring sections. The opening section's returns are demarcated by a one measure chant by the musicians. The inspiration for the cyclical form comes from Charles Ives's brief song "The Cage":
A leopard went around his cage
from one side back to the other side;
he stopped only when the keeper came around with meat;
A boy who had been there three hours
began to wonder, "Is life anything like that?"
In addition, the melodic (whole tone scales) and harmonic materials (chords comprised of fourths) of Ives's song are deconstructed to bring about a new composition expounding on the boy's wonderment in the text. The title Turning refers to the wheel (or a leopard in a cage) in two narratives of human existence, the Buddhist "Wheel of Life" and the tarot "Wheel of Fortune."
The Fisherman Songs, a 40-minute song cycle for bass/baritone and piano, is in ways autobiographical and is the result of Gustavson's deep interest in fresh and saltwater fly fishing. In his own words, "After moving to eastern Long Island from Manhattan, I spent the better part of seven years fly fishing Long Island's estuaries, creating flies (some of the designs are published in books and magazines) and building fly rods for the sole purpose to catch the wondrous striped bass, mostly late at night from the shore in waders." Each of the seven songs explores a unique aspect of fishing in relation to humor, history, nature, philosophy, culture and existence.
He has won honors from ASCAP, BMI, the American Academy of Arts & Letters, League-ISCM, New Music Consort, a finalist in the Alea III International Composition Prize and and the Gaudeamus Foundation. In addition Mr. Gustavson has been awarded the Joseph H. Bearns Prize in Music and a Fulbright Fellowship. He has received commissions from, among others, Stony Brook University, the Brooklyn Symphony Orchestra, Parnassus, Fromm Foundation, Koussevitzky Music Foundation and the New York Youth Symphony and his recently released album "Dissolving Images" on Albany Records was made possible by the generous support of the Fromm Foundation, the Alice M. Ditson Fund and Aaron Copland Recording Fund.
Gustavson's works have been performed throughout North America and Europe and represented on the prestigious festivals Sonic Boom, Tanglewood, Banff, Fromm and Gaudeamus. His works are published by C. F. Peters Corp. Go to Get Music for information on purchasing and renting performance materials.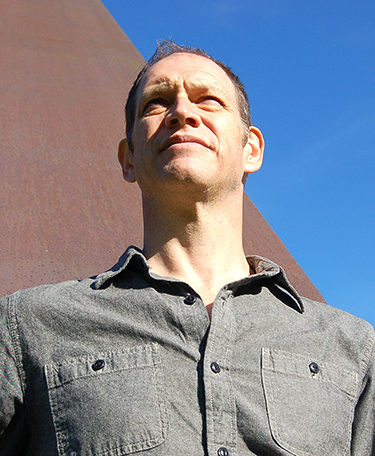 Critical Acclaim
"...new and substantial...Mark Gustavson's 'Fool's Journey' acted out the iconography of tarot cards..."
-New York Times
"...the form was ingenious."
-Boston Globe
"Gustavson's music fuses modernist gestures with an Expressionist aesthetic. Each score simmers with emotional vigor from nervous quiet murmurs to sudden violent outbursts."
-American Record Guide
"Precisely this balance and contrast of intimacy and wildness, of contemplation and sweeping gestures, of mystery and forcefulness, gives a sense of vision and completeness to this rich work."
-Piano Quarterly
"But the brief intricate second movement showed the strong potential of the composer..."
-Chicago Sun Times
"...an adroitly constructed compendium of tantalizing rhythmic variations."
-Chicago Tribune
"...Mark Gustavson has contributed a challenging, musically satisfying piece that yields more on successive hearings and performances. "Trickster" is a fine addition to the solo clarinet canon."
-The Clarinet
"The four selected pieces that carried the Delta Ensemble Saturday at the Stedelijk Museum, boosted the battered morale back up. The erotic Four Love Songs of the American Mark Gustavson, engaging with their brief allusions to the idiom of minimal music composer Steve Reich, was sung beautifully by soprano Caron McFadden."
-de Volkskrant
Discography
"Dissolving Images", Albany Records (Troy1424), Dissolving Images, Jag, Quintet, Trickster & A Fool's Journey
"Chiftetelli", EP, CD Baby.
Bibliography
"Conversation in New York", Contemporary Music Review, Volume 10, American Composers: The Emerging Generation, pp. 121 - 132.
Interviews
Kalvos & Damian Chronicle of the NonPop Revolution: A Fool's Journey Interview with Mark Gustavson, November 29, 2003